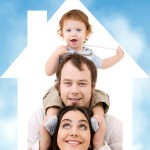 I was talking with a coaching client the other day and she was worried about being able to do it all after her second is born. We explored priorities and values, i.e. Values-Based Parenting. I asked her what her parenting values are and everything she said fit into 2 main buckets: family quality time & kid development/education.
Can you name your parenting values? Can you do it in 3 or less?
There are SO many things we can focus on as a parent: healthy eating, kid development, positive discipline, getting rest, clean environment, and the list goes on and on. We can't do it all, and it's easy to think we're prioritizing when we're really not taking anything off the list.
So….what is THE MOST important to you? What's your absolutely #1 parenting value/focus?
Now…maybe a harder question. What's that potential aspect of parenting that sounds good (like organic eating, chemical-free home, kid activities on Saturdays, scrapbooking, etc., etc.), yet you admit it: You're not prioritizing it, you're never going to prioritize it, it's just not going to happen and it's time to STOP feeling guilty about it!! For me it's about eating more non-canned, organic vegetables. I don't make the time for it, I don't go to Farmer's Markets and I want to stop pretending that I'm going to.
What is NOT going to be a parenting priority for you?
When you're clear on your priorities, you can make choices that are aligned with the values inherent in those priorities. By doing so you can feel less overwhelmed, more certain, confident with your decisions, and empowered as a parent. In short, you get to feel like a great parent!! You'll know you're taking the actions that have the best chance of achieving what's most important to you. And, you'll have time to take them because you're not trying to do everything!!
What's possible for YOU when you parent in alignment with a few key values (use values based parenting)?
Did you like this? Share it: