A 6-week program to unlock the confident and empowered pregnant you!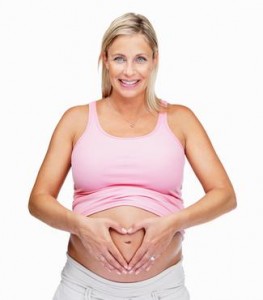 When you're expecting, new questions and concerns flood your mind and heart every day. It can be overwhelming! The amount and variety of advice "out there" is daunting. How are you going to it weed through it all and discover how you want to approach the different aspects of pregnancy?
With 6 Keys to Loving the Pregnant You, you will discover the pregnant person you most want to be!
Get 6 Keys to Loving the Pregnant You for just $27 by clicking the button below.
6 Keys to Loving the Pregnant You is a 6-week program that is emailed to you. Each week, a different "key" is explored and you'll get ideas, inspiration, and real-world stories from Pregnancy Coach, Amy Riley.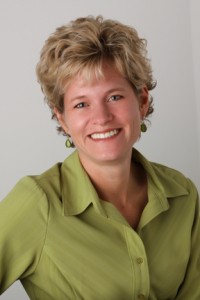 Amy Riley is a Pregnancy Coach and Author who has personally experienced a shift from feeling cynical and uninspired about pregnancy to making a true commitment to enjoy her pregnancies and loving who she was as a pregnant person.
She's been a leadership and life coach for nearly 20 years, and she enjoys applying her personal development and coaching background to the topic of pregnancy to support expectant moms to discover how to be their best pregnant selves.
In 6 Keys to Loving the Pregnant You, she guides you through the six key issues that expectant moms grapple with most intensely and frequently, in such a way to help you discover how you uniquely want to approach your pregnancy.
No longer will you worry about what you think you should do. Instead, you'll be empowered to discover what you truly want to do, what resonates in your core.
When you participate in the six-week program, you will…
get ideas and inspiration that you can put into action immediately
experience relief in knowing that you are not alone
audaciously grant yourself permission to do your pregnancy in a way that feels authentic and right for you
work through your pregnancy-related concerns in an honest, empowering way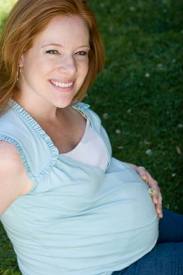 How Does it Work?
Each week, you'll receive one of the "keys" to being an intentional, empowered, clear-headed expectant mom. You'll get real-world stories and ideas. You won't be told what you should do. Rather, you'll be presented with ideas, inspiration, and a powerful self-discovery question that will enable and empower you to choose your best way to approach that week's inquiry.
What People Are Saying…
"[It is}…as if Amy were right there with me. If you are looking for the BEST in coaching, look no further, you have found her!!" – Debi K., Mom, Children's Book Author, Life Coach
It's like having a coach show up in your inbox each week!
Get 6 Keys to Loving the Pregnant You for just $27 by clicking the button below.
P.S. Remember that pregnancy is a common occurrence. (Billions of us on the planet are all a result of a pregnancy…) There is a lot of information out there and a lot of advice that you'll get. Yet, pregnancy is also a personal experience and what truly matters is what uniquely works for you. Allow 6 Keys to Loving the Pregnant You to guide you to the choices that will have you loving the pregnant you.