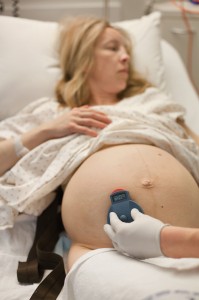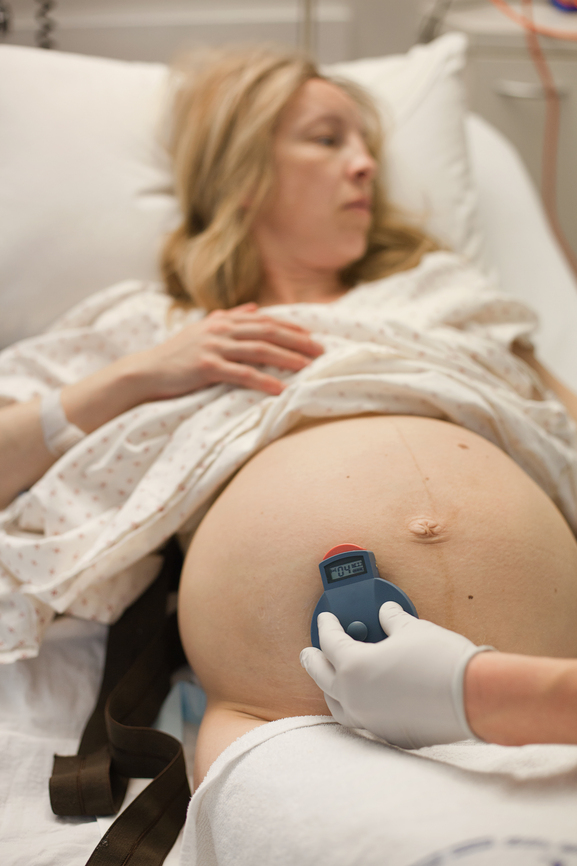 A good number of stories that I've gathered for my Loving the Pregnant You book have clearly pointed to the power of "tuning inward" or staying in the present moment throughout delivery. Women have found this helpful in minimizing pain and/or identifying what they want and need physically and emotionally throughout the birth process. There is another pragmatic benefit. When you're in the present you are not concerned with any past-based or future-based anxieties. When you're in the present, you can assure yourself: "I am okay. I am okay in this moment. Right now, I'm doing fine. I'm experiencing this and dealing with what is going on."
When you slip out of the present and start thinking about what might be coming in the future or what you haven't enjoyed in the past, that's the time you find yourself getting wound up and concerned. During the birth of my daughter, her heart rate dropped a number of times. All of us in the room could hear this because of how I was being monitored. The first time it happened, the doctor had me roll to my side and said that because of the decreased heart rate they wanted to expedite the delivery process. As the doctor explained her suggestions, I was thinking, "Okay, things are changing. And, everything is fine right now. My baby is fine. I am fine." I told myself to pay close attention. It almost seemed as if I was holding my breath as the doctor explained why she was suggesting the use of forceps, how the forceps worked, and how I would likely tear when we used them.
I listened calmly and when the doctor was done and seemed to be waiting for my decision, I slipped out of the present moment and panicked thinking about what might happen in the future. "What if my baby's in trouble and we don't get her out in time?" I wanted to scream, "Okay, go, do it, get her out!" First, though, I forced myself to breathe and come back to the present moment. I realized that my daughter's heart rate had increased and the staff seemed to come out of "alert" mode. I rolled back onto my back and we agreed to continue without the forceps.
I was back in the present moment and felt proud. My daughter was doing what she needed to do and she increased her heart rate all on her own. And, I also knew that, if it seemed necessary, I was fully ready to use forceps or some other intervention if we needed to get my baby out of me in a hurry. This felt good. All was well in the moment and if we needed to change course, I'd be ready to do so.
After that, my daughter's heart rate would sometimes slow right after a contraction. When it did, I would tap on my stomach and talk to her, "McKenzie, come on, I need your help, bring up your heart rate." One time, after a contraction and some pushing, I was worrying about how tired I was and wondering how long it would take and if my baby and I would be able to continue doing our work to get her born. I'd left the present moment again and was getting wound up and worried. My husband snapped me back to the present when he exclaimed, "Talk to her!" I hadn't realized that her heart rate had dropped a little again. I spoke to her right away, and knew once again we were doing well and working in partnership.
It wasn't until I reflected on the experience later that I could clearly see that the times I felt confident and knew we were safe, were the moments that I was present. When I became worried or panicked, it was because I had let my thoughts swirl ahead to a future concern that hadn't yet happened. I saw the power of staying present.
Did you like this? Share it: