When you're expecting, new questions and concerns flood your mind and heart every day. There are many who are willing to give you unsolicited advice. And, there's just a LOT of pregnancy-related information out there.
It can be overwhelming! How are you going to it weed through it all and get your specific questions answered?
We can help! We are 8 experienced professionals who support expectant moms with various aspects of pregnancy and parenting. We have come together to create the Mommies Made Ready! Pregnancy Video Series for you!
It's just $67!
Get expert advice in over 20 topic areas including nursery must-haves, dealing with unsolicited advice, healthy eating on a budget, preparing for birth, mommy brain, and coaching on how to do pregnancy your way.
All this advice (and more!) will be stored in one easy-to-access webpage – a webpage you'll have access to for the rest of your pregnancy (until the end of June, 2015). You can view the videos as often as you'd like, as many times as you'd like (in any order that you'd like)!
You'll also get valuable giveaways. All for just $67.
The Mommies Made Ready! Pregnancy Video Series will get you access to a series of 3 short (easy-to-take-in) videos from each of the experts (24 in total). The videos will be packed with ideas, inspiration, and experience-based advice allowing you to…

implement what best resonates with your desires for pregnancy


make the most of this precious time



step into parenthood empowered and confident!


preparing for the first few weeks at home with a newborn
handling your concerns in an effective and empowering way
nourishing yourself with the best foods without breaking the bank
learning what type of exercise will best prepare you for labor and delivery
taking care of yourself physically and mentally and emotionally

Purchase today and on October 1 we'll send you a link to the single webpage that will house ALL the expert advice. The Mommies Made Ready! Pregnancy Video Series page won't expire until the end of June, 2015.
Then we have the giveaways!
You'll then receive – via email – the details on how you can get these valuable giveaways. No additional charge.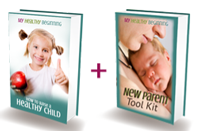 Your New Parent Toolkit and How to Raise a Healthy Child ebook
This ebook contains 12 Pregnancy Health Maximizing Tips, 10 Tips to a Healthy, Happy Newborn, Sibling Inclusion Ideas, Recommended Gadgets and Baby Care Products, Delicious and Nutritious Smoothie Recipes, Solutions for Busy Moms, Easy Lunch Ideas, At Home Projects, Bonus Snack Ideas, AND, a How to Get Your Kids Off Sugar Chart!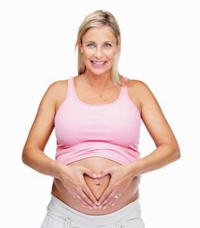 6 Keys to Loving the Pregnant You Email Coaching Program
A 6-week email coaching program to unlock the confident and empowered pregnant you! Each week, a different "key" is explored and you'll get ideas, inspiration, and real-world stories from Pregnancy Coach, Amy L. Riley.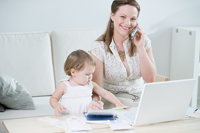 Targeted Coaching Session with GIT Mom
A 15-minute phone call with GIT Mom. Simply email Eirene your 5 top parenting struggles and she will coach you over the phone or by skype. No issue is too small or big to tackle.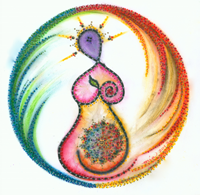 A Guided Meditation specifically for Expectant Moms
A guided meditation, created by birth doula and prenatal coach Shauna Brandes, that will facilitate body awareness, connection with your baby, and deep relaxation.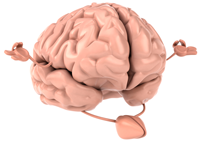 Targeted Brain Health Coaching Session with Dr. All
A 30-minute phone call with Dr. All addressing your brain health concerns such as, "Do I need brain games?," "What are my chances of getting dementia?," "Am I killing off my brain cells?" Simply email Dr. All your top 5 brain health questions and she will coach you over the phone.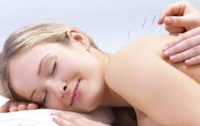 Complimentary first time acupuncture consult and 20% off a treatment
A 30-minute consultation, over the phone or in person (in Chicago), regarding acupuncture or any questions/concerns/directions you have in regards to addressing ailments holistically. Additionally, for those in Chicago, a 20% discount on first time acupunture treatments.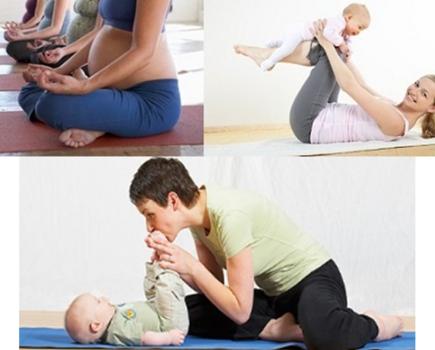 Two Free Classes at CocoonCare
(In Chicago) Enjoy two free classes at CocoonCare, Chicago's original fitness and wellness center specifically catered to pregnant women and moms. You can choose from 15 different classes including: Body Toning Pre/Post-natal, Postnatal Body Sculpt, The Final Push – 3rd Trimester (Yoga + Cardio), Coretastic Pre/Post-natal, Barre Pre/Post-natal, Baby on Board Stroller Workout, Yoga Sculpt Pre/Post-natal, Child'Space Cognitive Development (Birth – Walking), and others.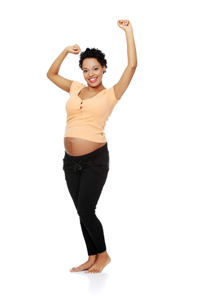 Complete Pregnancy Guide to Wellness
(In Chicago) Hands-on assessment for pregnant women conducted by Dr. Sarah Keuss – prenatal chiropractor – which would include nutritional/dietary needs; postural/structural assessment for low back, pelvis, and hip flexors; exercises/stretches to support or strengthen weaken areas found in the assessment and numerous other tips to make this the best pregnancy ever!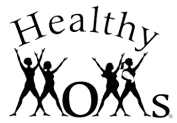 Guide to Prenatal Strength on the Fitness Ball
A guide with selected prenatal strengthening and stretching exercises from Healthy Moms®' "Healthy Moms on the Ball" program. A simple and effective way to reduce your chances of having back pain in late pregnancy, get strong for labor, firm your abdominal muscles, and increase your core stability.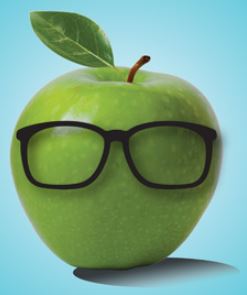 Guide to Healthy Snacking for Expecting and Postpartum Moms
A guide from Healthy Jasmine outlining 15 Healthy Snacks for expecting and postpartum moms, healthy snack tips, guidance on how to read a snack label, and a bonus section on Toddler Snack Solutions!
Can you believe it? All those amazing giveaways are included in your Mommies Made Ready! Pregnancy Video Series purchase!
P.S. Remember that pregnancy is a common occurrence. (Billions of us on the planet are all a result of a pregnancy…) And, there is a lot of information out there and a lot of advice that you'll get.
Let the Mommies Made Ready! Pregnancy Video Series get you the information that you need all housed in one place where you can access it privately and at your convenience.