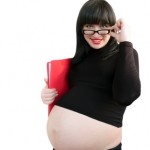 I've been talking with clients and business partners recently about what happens once we're clear, once we've done our "due diligence" and we clearly know what we want.
Since my business partner has gotten clear that she and her husband have a story to tell and important messages to share, she has been taking consistent actions to write and pre-market their book, Driving Miss Crazy, One Couple's Radical Sabbatical. And, even when there are days that the investment of time and effort and money seem like too much and she questions why she's doing it…she still knows ultimately that she will continue to move this book project forward. She's clear.
One of my clients knows that it's time to start setting boundaries with her extended family. She is clear that she is tired of compromising and feeling like she's not taking care of herself. She knows that she can't keep operating the way she has been. She is clear that she will be making changes…as uncomfortable as they may be, as much push-back as she may get…she knows it's time to make changes.
Once we truly "get it clear" for ourselves that we want a change or have a specific commitment, then we are almost forced to take actions that line up with our commitment. Shannon's pregnancy story helps illustrate this further.
Looking back her experience of getting pregnant at 17, as a high school senior, Shannon can see that once she became clear about her convictions and her commitments during her pregnancy, she then felt far less paralyzed with anxiety and knew what she wanted to do and how she wanted to act.
When Shannon first found out, she understandably didn't know how she was going to handle it privately, let alone publically. For the first several months, she hid out. She was petrified and was discovering that her boyfriend was not going to be a partner in the process. It took her some time to get her bearings.
After experiencing a great deal of fear and overwhelm, she discovered her intestinal fortitude. She tapped into levels of personal strength that she didn't even know she had and discovered what her commitments were. She was committed to completing her education. She was committed to debunking the stereotype prevalent in her hometown about pregnant teenagers dropping out of school and giving up on their life dreams. She was committed to taking good care of her baby.
It took courage to generate these convictions, to carve a new and different path for herself, and to do it all publicly. Her town and other students would be watching. Shannon said it really came to the forefront the first day she had to wear maternity clothes to school and face her classmates who all knew she had been "dumped" by her boyfriend. There was a suit of armor she wore that day that she believes was the maternal instinct.
The girl who had the locker next to Shannon would ask every day, especially as Shannon grew bigger, "When are you quitting school? When are you leaving?" Shannon would reply, "I don't know what you're talking about." Quitting school wasn't on Shannon's radar. That didn't line up with her clear convictions.
Again, reflecting back, Shannon could see that she spent a significant amount of time in overwhelm and fear. But spending the time there, allowed her to get to a place where she could be clear about her commitments and how she wanted to be during her pregnancy and as a mother. In telling her story, she didn't apologize for the time spent in anxiety and worry and shame. She doesn't think she should have done it differently or berate herself for not being able to do it differently. She just made sure that she came out of that time with her convictions clear.
If you're struggling in an area and don't feel "clear," take a closer look. Ask yourself: What do I ideally want? What's important to me? How would I like to feel about this?
These questions can support you in becoming clearer and clearer about your intentions. And, once you clearly know what you want, then your actions will line up with your intentions – because once you're clear…it's difficult to take actions that would run counter to what you know you truly desire.
Did you like this? Share it: