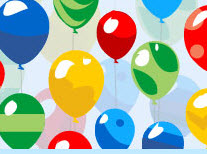 Okay! I say it all the time: Women – Moms in particular – do NOT acknowledge themselves enough.
We are, too often, focused on what we're not quite handling exactly the way we want… how we're not quite measuring up to the Mom next door… how we're supposed to be taking care of everyone else… and how we're not supposed to be self-indulgent.
I say we want and NEED to acknowledge ALL the things we're handling fabulously, to pat ourselves on the back, and toot our own horns… LOUDLY.
Then! Recently, I found myself totally NOT practicing what I preach. The idea of having a celebratory book launch party came up… repeatedly… from the people in my life. I hesitated. I himmed and I hawed. Then, I finally sent out some invitations. Yet… I found myself focused on the wrong things. I wondered who would want to come. I worried that no one would come. I got overly concerned about it looking like a huge blow out party (like I had lots of friends!). I forgot it was about acknowledgement.
I'm reminding myself to simply appreciate everyone who shows up to celebrate, to acknowledge ALL the women that made this book possible, to accept others' acknowledgement, and to let others know what they mean to me.
And! YOU'RE INVITED! I'd love to have you all join me to celebrate the launch of the "Loving the Pregnant You" book!
Let's acknowledge that this book is FINALLY published! And, let's acknowledge what pregnant women (and all parents!) accomplish.
Please join me Saturday, May 4 between 1pm and 4pm. All details below. We'll eat. We'll celebrate. And you'll hear – briefly – about the wonderful women who made this book – and it's empowering messaging – possible. It's about each expectant mom doing pregnancy HER way. It's about making the choices (in all areas of life!) that best work for you.
Date: Saturday, May 4
Time: 1pm to 4pm
Place: 404 Wine Bar, 2856 N. Southport, Chicago, IL
What: Celebration! Heavy appetizers, cash bar
Cost: $25, includes a copy of the book
To RSVP, click on the link below, fill out your name and email address, and submit your payment through paypal.
https://docs.google.com/forms/d/1-yrSbMcHBTqCvi914tLAdpPr5JFPgQ0GKKExuRmk_0Q/viewform
Did you like this? Share it: